Missile 3 Aluminum BBCOR Certified -3 Baseball Bat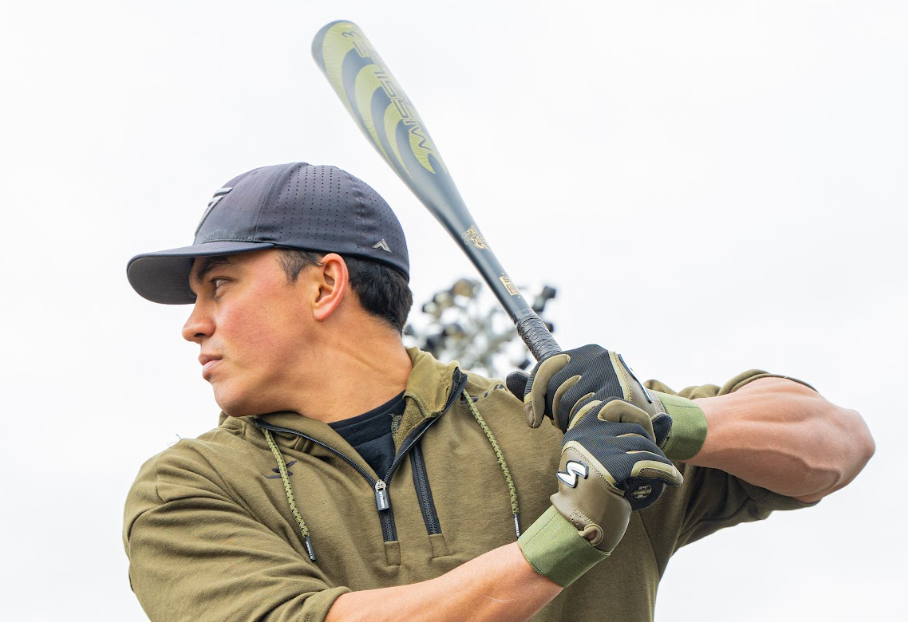 Product Description
The MISSILE 3 is everything that made the Missile 2 great, with a new look. It was crafted to have an extremely balanced feel and light swing weight just like the popular Missile 2. One of the lightest swing weights in BBCOR! Featuring our Power Balanced Barrel Technology to optimize exit velocity and pop right out of the box, no break-in needed! The MISSILE 3 offers all the power of the popular Stinger NUKE, but with a super light-balanced swing weight. The perfect choice for hitters just entering into the BBCOR world, or more experienced players that prefer a balanced swing weight without losing the power that more end-loaded bats provide. 
In our rigorous testing, we put the MISSILE 3 up against industry-leading bats twice the price, and each time it passed with flying colors. This is truly the best bang for your buck, balanced BBCOR on the market.  

Product Features:

Ultra Light/Balanced swing weight for optimal control
New Low Profile End Cap
Power Balanced Barrel Technology
High tack and soft feel grip for optimal bat control
BBCOR Maximum 2 5/8" Barrel
Matte Black, Military Green, Gold accents
2 toned honeycomb grip
12 Mo Warranty 
BBCOR Certified




About Stinger Sports
From start to finish Stinger Sports products are carefully crafted with precision and attention to detail. We are baseball players ourselves and we know what a ball player wants out of their equipment. We pride ourselves on producing the highest quality products available. When you step into the box with Stinger products in your hands, you can have the confidence required to be the best hitter you can be.
Stinger missile
This bat has been everything stinger said it was , Light and balanced with a good pop , my son is 16 and moved up to the 32! He is having fun with it. I highly recommended this bat if your moving up on size
Outstanding company with unbeatable customer service
We purchased the 33" missle 2 for my son back in early 2021. It's was a very good bat which was well balanced felt extremely light. My son used the bat in college during the fall of 2021 and spring season of 2022. Unfortunately the NCAA band the 33" missle 2 , after the Spring season. Stinger was gracious enough to replace or give a full credit, free of charge. This type of customer service and satisfaction is unheard of in todays business world. We replaced with the 33"missle 3 and again are very satisfied.
Thank you Stinger.
Missile 3
It's great with the weight and how it swings. The sweet spot is large and the sound coming off the bat is very nice!
Huge pop
Was hesitant to test out a new brand, after hearing reviews I pulled the trigger. First game had a triple that hit center field wall. Crazy light amazing pop. Cannot say anything about durability due to only using in 2 games but so far great substitution if not better than the voodoo and catX
Great bat. Weight distribution is great for 13yr.old. Nice balance. Getting the bat around quicker. Rest of team seems to be enjoying it also.