Take your UNIFORM GAME to the NEXT LEVEL

Our Custom Softball Uniform Packages offer an incredible blend of high quality apparel and gear, at a price that is UNBEATABLE! We use only PREMIUM MATERIALS and the latest in full dye sublimation for optimal performance and durability. You can select from one of the packages below, or build your own based on your team's needs and budget.


Fill out the form below to get started!
The ULTIMATE Team Package $199 ea
- 2 Jerseys (racerback or short sleeve
- 2 Pants
- 1 Custom Personalized Bag
- 1 Visor or Custom Headband
- 1 Pair of Batting Gloves
- 1 Cage Jacket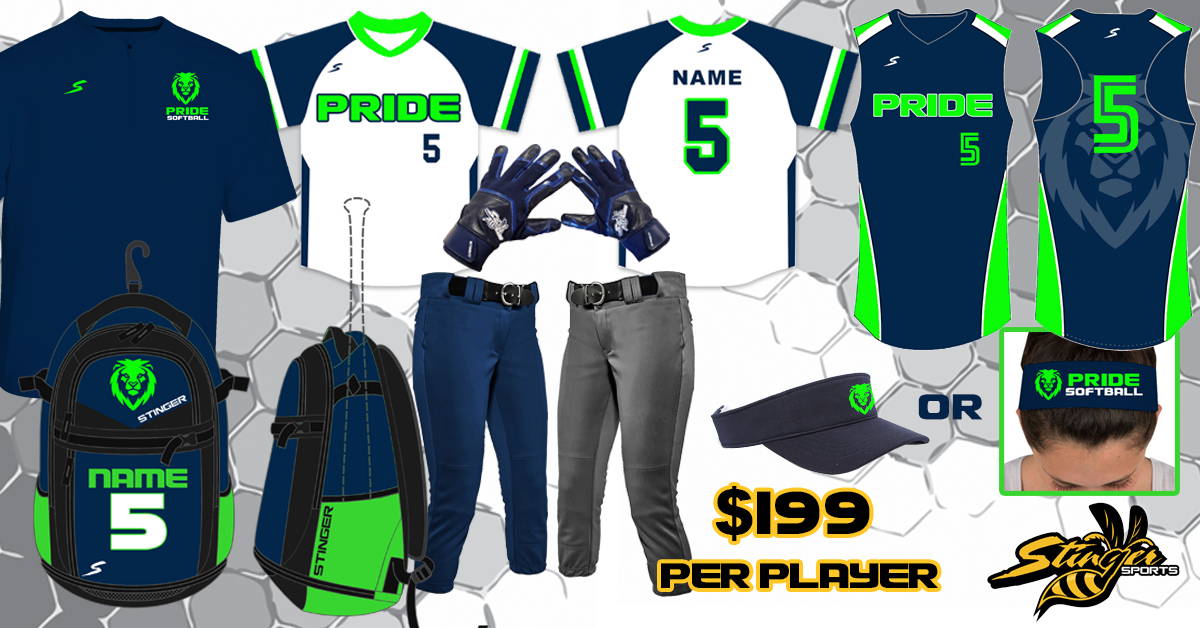 The PRO Team Package $154 ea
- 2 Jerseys (racerback or short sleeve)
- 2 Pants
- 1 Visor or Custom Headband
- 1 Cage Jacket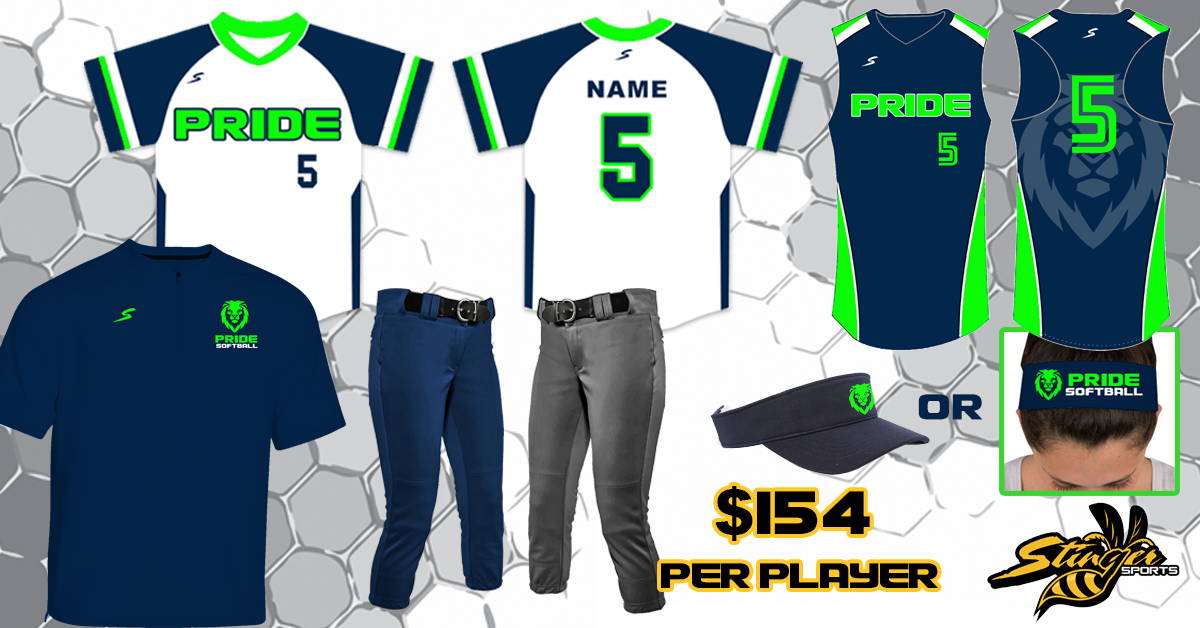 The HOME & AWAY Package $109 ea
- 2 Jerseys (racerback or short sleeve
- 2 Pants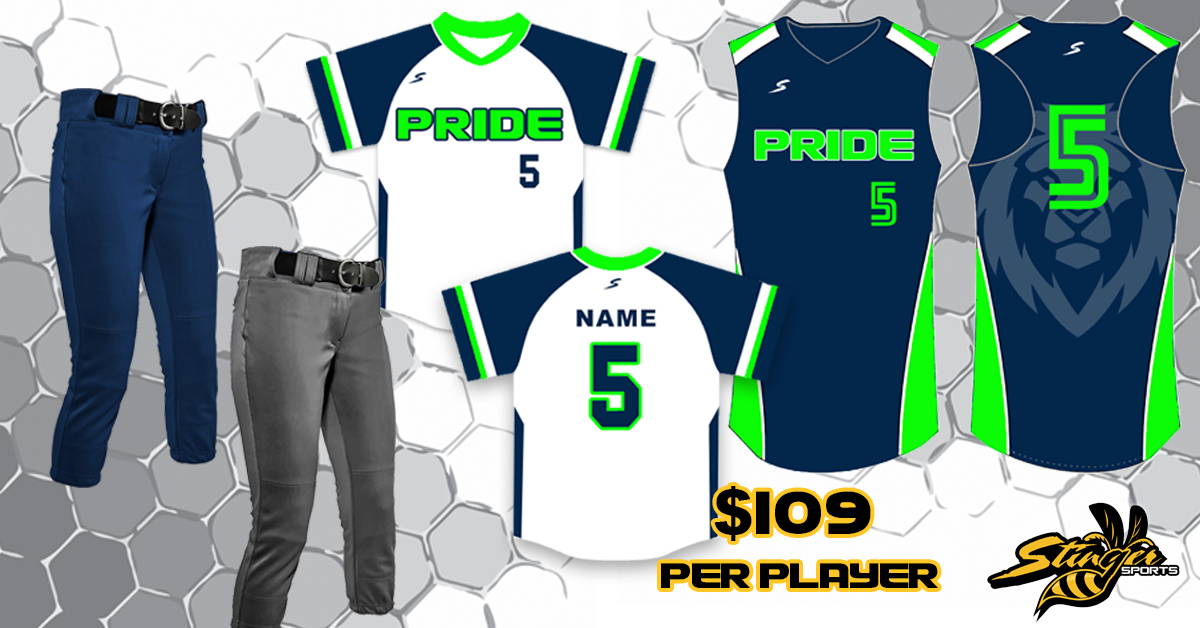 Choose your styles from the options below
(the form will ask for your choices)
Available in:

- Short Sleeve v and crew neck
- Racerback
- 2 Button
- Full Button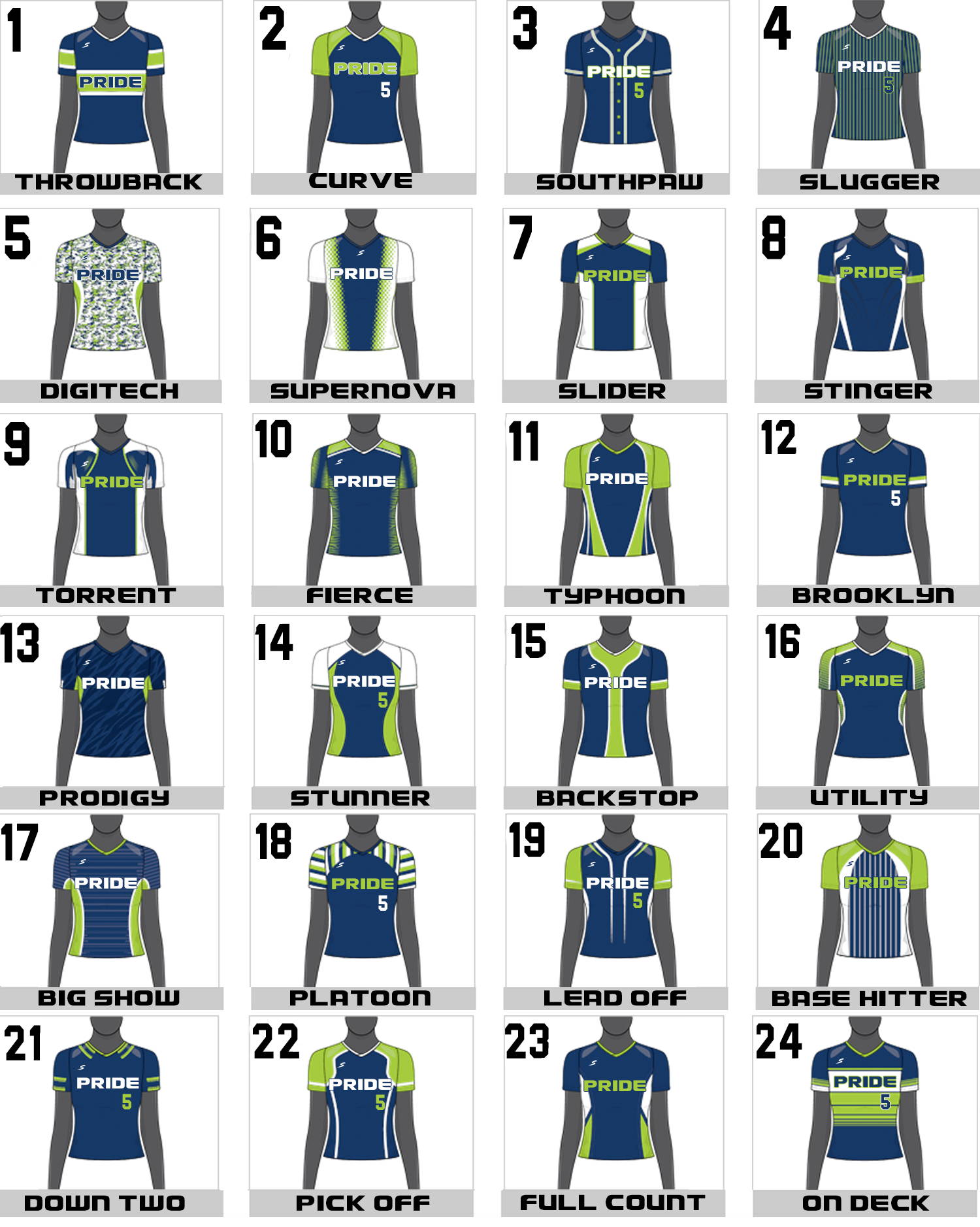 You can custom HTML for here
#Baseball & Softball Size Charts#
After you submit your form, stick around and check out some of our AMAZING PRODUCTS