TAKING BBCOR TO THE LIMITS
Highest "Trampoline" Effect allowed by BBCOR Standards

Extreme Exit Velocity and Pop right out of the wrapper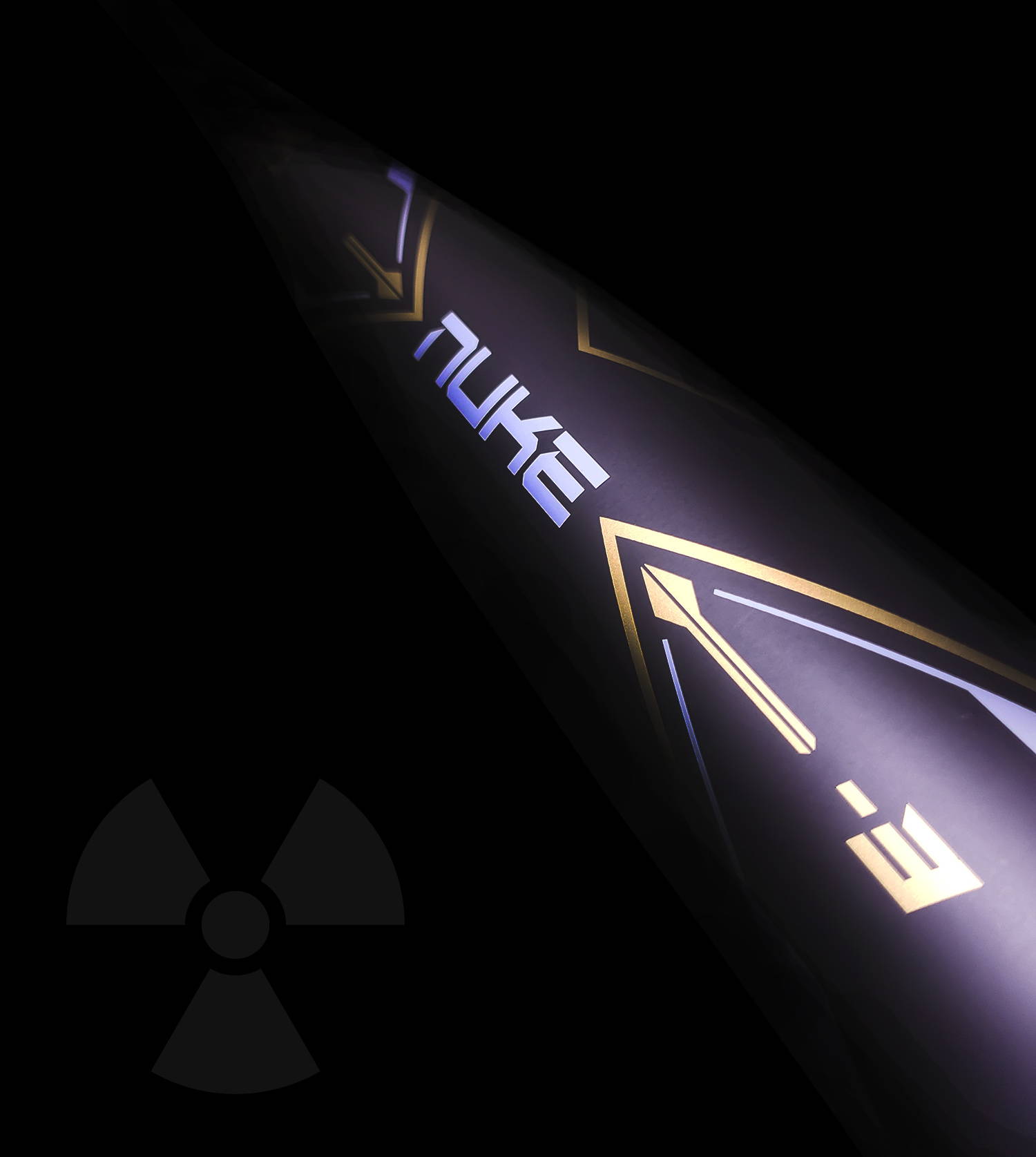 Want to try it before you buy it?
check out our Demo Program!

When you hit a bomb with a NUKE bat let us know in the form below. Be sure to let us know your Instagram or Twitter Name, we LOVE giving shout outs!

(must use a NUKE bat to count, one form of evidence per bomb)
-Video Evidence - 10 points
-Score Book Evidence - 5 points
-Honor System (no evidence) - 1 point

Nobody likes a cheater right? Seriously though, we want to give you props for your bombs. Lets keep it honest.

The winner at the end of 2021 will win a Stinger Swag Box which will include the NUKE 2 (when available) as well as some other great exclusive items. Trust us, you won't be disappointed!
1. Shawn E. NUKES: 3 Points: 30
2. Charles C. NUKES: 2 Points: 20
3. Connor D. NUKES: 1 Points: 10
4. Jonah G. NUKES: 1 Points: 10
5. Liam R. NUKES: 1 Points: 10
6. Jesse F. NUKES: 1 Points: 1
7. Conner P. NUKES: 1 Points: 1
8. Lee K. NUKES: 1 Points: 1
9. Devin R. NUKES: 1 Points: 1
10. Eric F. NUKES: 1 Points: 1